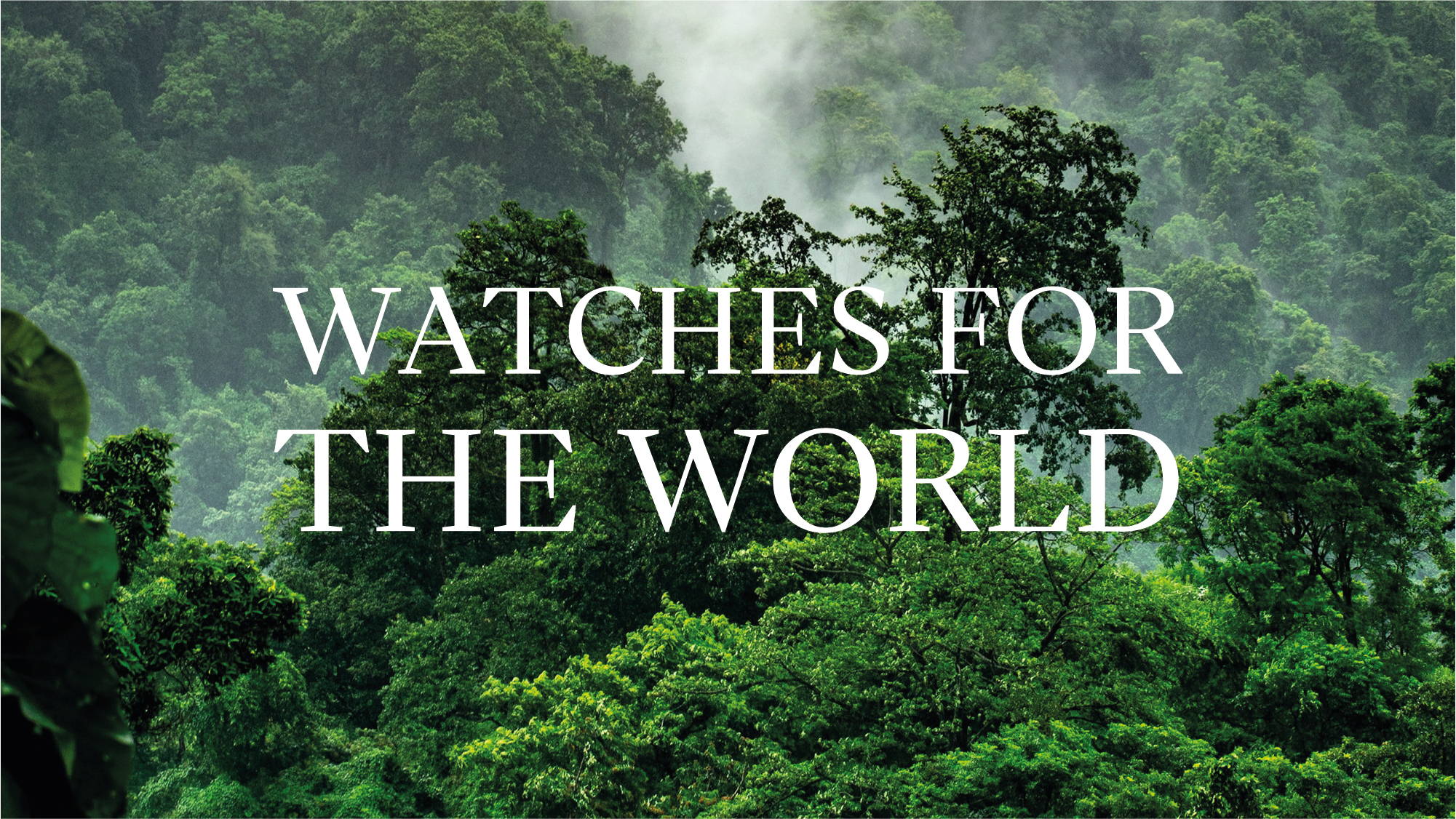 Thanks to members of the CuleM Community, the CuleM forest in Madagascar is already over 11,000 trees strong. We are working with Ecologi, an organisation that helps businesses and everyday people lower their impact on the planet.
Since CuleM launched our World GMT Collection, we have been honoured and humbled by the response to our watches, listed in GQ's Watch Guide 2020 and 2021, and described by Haulogerie as "the perfect GMT… a marvel."
But we always wanted more for CuleM than our incredible unique designs. Our watches were inspired by the world, and we want our watches to play their part in protecting the world they were inspired by.
That's why we have partnered with Ecologi, an incredible organisation that focuses on planting trees and funding the world's best climate crisis solutions. They have planted over 4 million trees to date with donations from businesses like CuleM.
We're in this for the long haul, and for every watch that we sell, we'll plant another 100 trees - all a part of our commitment to donate 3% of all sales to conservation and humanitarian causes.
Our Chief Sustainability Officer, Romesh Jeyaseelanayagam explains:
"We are excited at the challenge of meticulously looking at every aspect of what we do, both in product design and manufacture, and devising ways to make our company ever more sustainable.
"We want to pioneer a path to sustainability for Swiss watches, and help the whole industry get there."
With Ecologi, we are also working to offset our CO2 footprint by investing in international sustainability projects such as wind energy in India and preserving prime Brazilian rainforest.
As Elliott Coad, Managing Director of Ecologi said: "CuleM is perfectly set up to drive significant change, and starting with a forest of over 10,000 trees in Madagascar is clear proof of that!"
What's really amazing about Ecologi is you can see your part of our forest growing (sort of) on Ecolgi's website. When you buy your CuleM Watch, drop us a line and let us know if you'd like your initials on the digital signature in our forest - and we'll add them to our forest so you can check in on your 100 trees as they grow.
For every year that goes by, you can be happy in the knowledge that every time your CuleM watch ticks, your 100 trees are drinking in a little more CO2 out of the air, protecting the plant that inspired our unique designs.